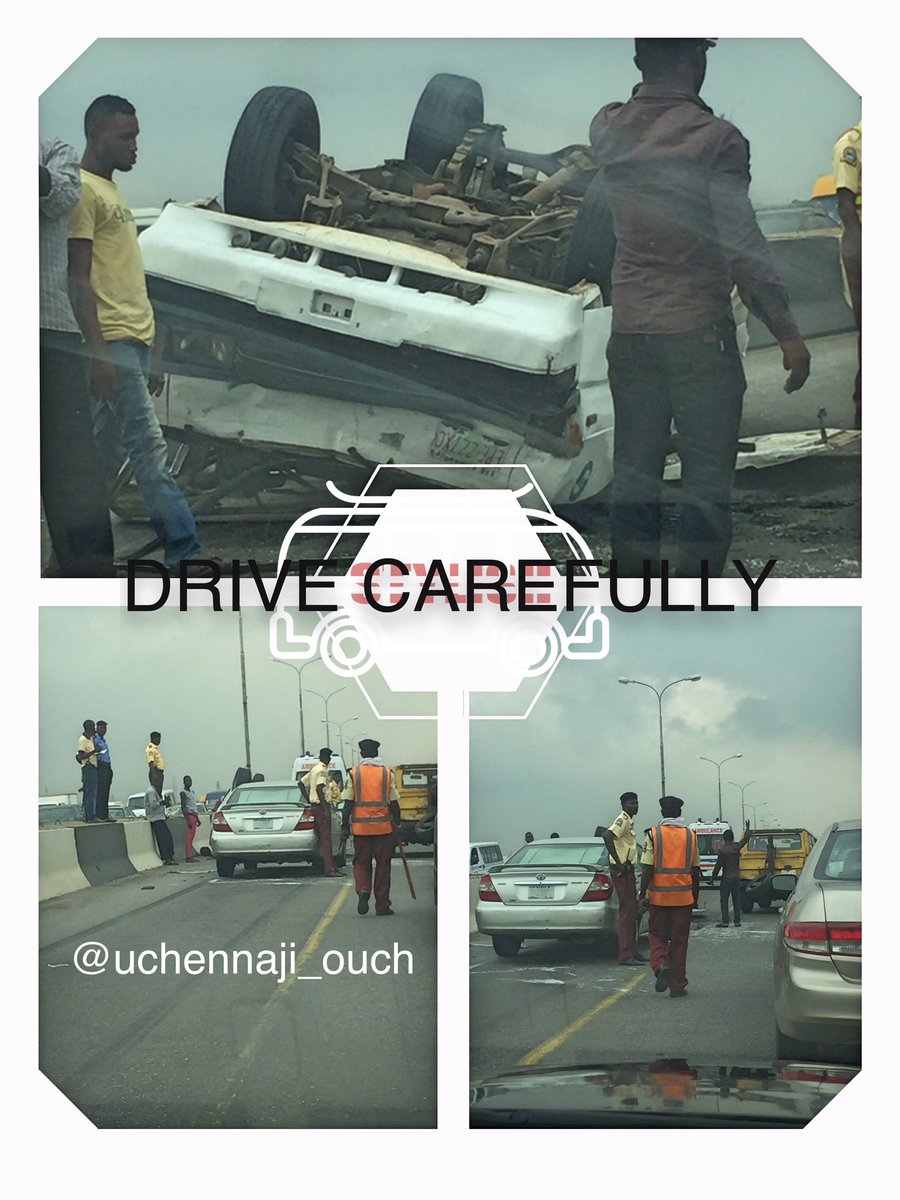 An accident occoured on 3rd mainland bridge causing some traffic. Reports have it that the speeding vehicle Summersaulted in a n attempt to stop as it was about to collide with a car who reportedly stopped without signals.
No deaths were reported as at the time this report came in....
Hopefully nobody dies..